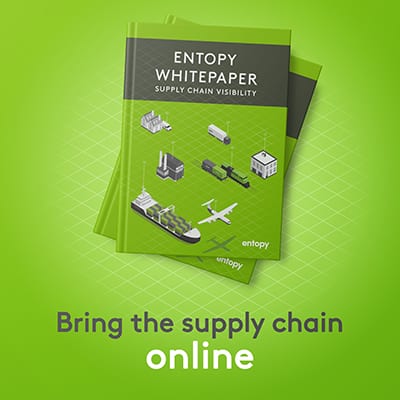 A third of supply chain professionals claim achieving visibility of goods moving between stakeholders is their biggest organisational challenge.
Entopy has been active in the supply chain space for half a decade, specifically looking at the visibility topic.
This paper explains what we have tried, what we've learned, and how we believe visibility can be achieved, without huge investments in new infrastructure.
Please complete the form to download the free whitepaper.